Keep on top of weeds before they get out of control. We can spot spray sparse weeds saving money and lowering chemical usage. We can also blanket spray larger areas using our automated systems.
Contact us to get a quick and free quote or fill in our contact form below and we can get back to you.
Weeds in tricky areas such as hilly ground, wetlands and around waterways can be hard to control. Our machines are the perfect tool for staying on top of weeds before they become a major problem. We can effectively spot spray smaller areas which reduces costly chemical usage. For larger blocks of weeds or pasture weeds, we can use an automated spray route to guarantee an accurate coverage. 
We only charge for time in the air so for patchy weeds it is very cost-effective. For larger areas, we can charge a per hectare rate. 
We can spray smaller areas quickly using manual operation. For larger spot jobs or blanket areas, we can fly our surveying drone over the area. From here we can generate a precise spray plan using GPS and RTK technology. This allows us to be very accurate and can protect sensitive areas nearby.
We have the perfect amount of air pressure coming from our propellers so we get very good herbicide penetration. Our pumps can be accurately calibrated so we can ensure an even spread across the target area. The nozzles on our drone have a variable droplet size so we can minimize spray drift even when the wind picks up.
Any weeds you can get a drone above we can spray including gorse, broom, blackberry, manuka, pines, willows, conifers, Californian thistles, horehound, ragwort, bracken, old man's beard, and lupins.
We carry a range of chemicals in stock or you can supply your own.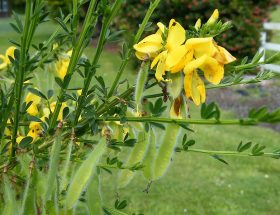 Gorse/Broom
Pasture Weeds
Old Man's Beard
Wilding Pines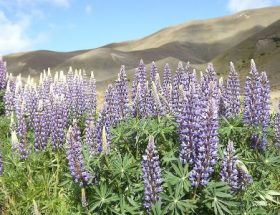 Lupins
Check out a video of us spraying a large block of broom in North Canterbury: